February 21, 2019

|

Volunteer

|

Youth Ministry

by

Emily Deedy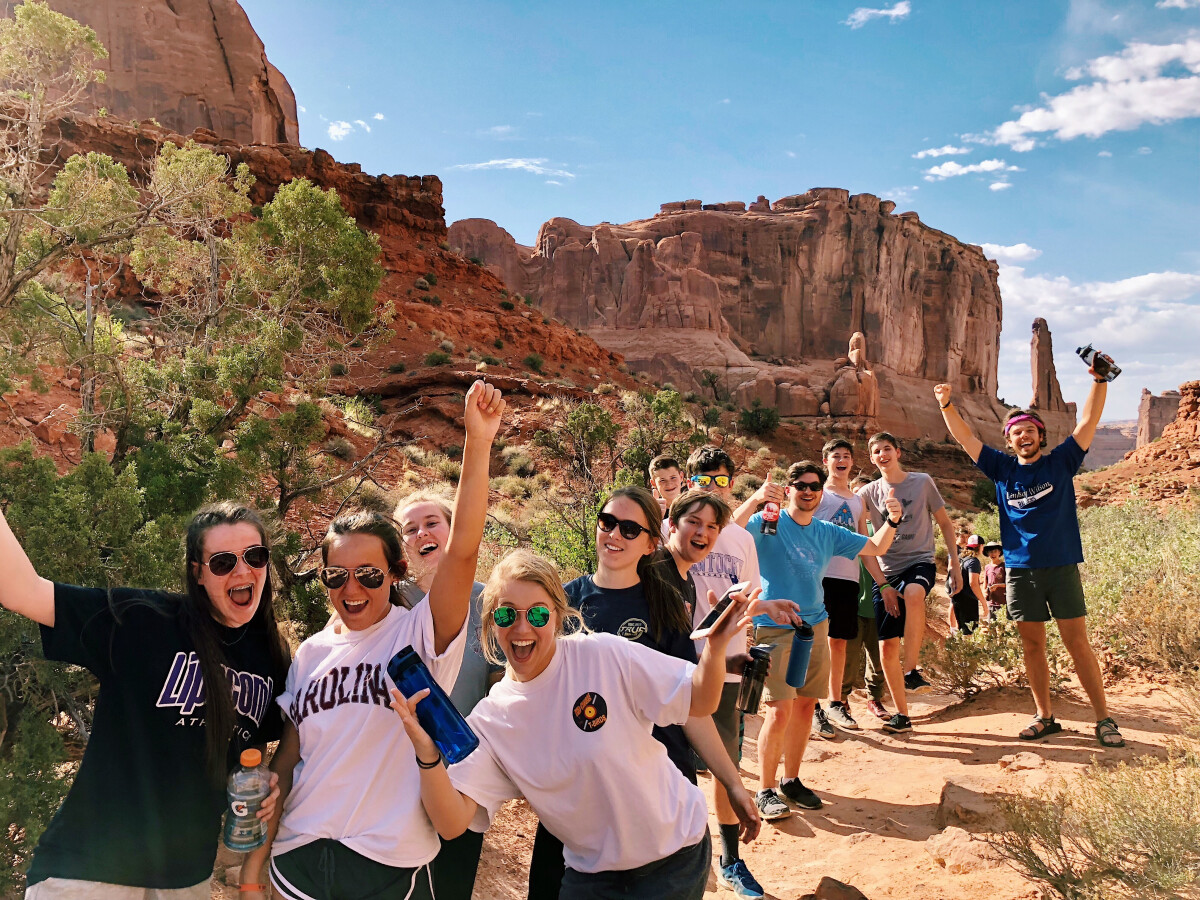 Moab
Our High School ministry takes an "adventure trip" every summer to Moab, Utah! This trip is designed to connect our teenagers to the majesty of God's creation. We believe that when teens experience the wonder of God in nature, it fuels their desire to show God to others. Teens who go to Moab will experience mountain biking, hiking, whitewater rafting, camping,
rock climbing, and MORE.
This trip is physically exhausting, but it is spiritually empowering! The main focus of the trip is to WORSHIP God for creating an incredible earth for us to explore.
Mexico
This is an international mission trip! Our teens travel to Mexico to serve alongside the Oasis ministry. It is largely relational.
Nashville Workcamp
Each summer, we join with youth groups from Nashville & all over the Southeast to paint houses in name of Jesus! Teens are placed on work crews with total strangers, which pushes us way outside our comfort zones. These work crews spend the week serving families by painting their houses. Before the week is over, God's name is truly glorified as homeowners testify to the goodness of God. Simultaneously, teens are hit in the face with the power of God to change lives through service. Students who attend Nashville Workcamp will sleep at OC's building at night, with some amazing adult volunteers and leaders.
REACH
This is a mission trip in Goodlettesville, TN. This trip works alongside the REACH ministry at Echo Hills Church of Christ. At Echo Hills, our teens work to provide a day camp experience for children (K-5th Grades). This ministry reaches out to children in the surrounding community to build positive relationships and teach them about God's word. Our teens create their own curriculum, provide crafts, plan activities, and spend lots of time playing with the children!
IMPACT at Lipscomb University
Impact is a camp designed for High School students at Lipscomb University. Our students from OC will join up with 1000+ other students from across the country to take over Lipscomb University for a weekend of worship, drama, classes, and group time with our OC group. Students live on Lipscomb's campus in dorm rooms together, and our OC summer interns are their counselors in the dorm. On a regular day at IMPACT, students go to classes and attend big sessions in an arena where they witness games, entertainment, worship, teaching, and more! If you've ever been to IMPACT before, you can testify to the energy & enthusiasm that is buzzing on Lipscomb's campus throughout the week. When thousands of teens are on fire for Jesus, the Spirit of the Lord does amazing things!