Sunday Morning Adult Classes
10:00
January 6, 13, 20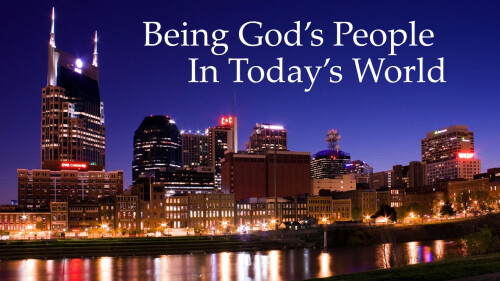 The Otter Creek Shepherds invite you to attend this 3-week series entitled, "Being God's People in Today's World." The shepherds are teaching this series to share their desire for Otter Creek to be a faithful and grace-filled people.
This will be a powerful way for our community of faith to begin 2019! We hope you will join your flock leader in one of the rooms below.
The Cove - Mike Cagle, Jamon Martin, Frank Bennett, Kell Holland, Fletcher Srygley
151 - Phil Gibbs, Russell Carney, Ken Switzer, Kevin Colvett, Art Woods
156 - Lincoln Coggin, Walter Surdacki, Lucien Simpson, Craig Bledsoe, Don Portell
309 - Chad Boyd, Steve Adams, David Shaub, Pat Bennett, Brian Leeper
310 - Matt Hearn, Mitch Edgeworth, Greg Hensley, Kerry Patterson, Lee Camp
312 - Hilton Dean, Tom Bateman, Jay Brown, Joey Harwell, Fred Ewing
314 - Randal Wilcher, Jeff Adcock, David Nowers, Larry Burkhart, Kent Bickel
Miss a class? Check out the class audio page.