Special Needs Inclusion and Accommodation
Making Jesus accessible to everyone.
Meet Pierce from Otter Creek on Vimeo.

IMPACTED BY SPECIAL NEEDS?
If you, or someone you care about, are impacted by special needs, wherever you see this icon, you can know there are inclusion and accommodation efforts available. These efforts will look different in each ministry area, so please let us know how we can specifically support you. Please contact Dr. Susan Pneuman get the conversation started.
WANT TO SERVE THOSE WITH SPECIAL NEEDS?
If you would like to serve a ministry in the inclusion and accommodation effort, contact Dr. Susan Pneuman to start the conversation of how you can be a support. Volunteer roles across ministries could include but are not limited to: Buddies, Sign Language, Consultations, Respite Care, Supply Organization
Dr. Susan Pneuman is the Special Needs Director for Otter Creek. Please contact her to volunteer or for any questions, concerns or accommodations.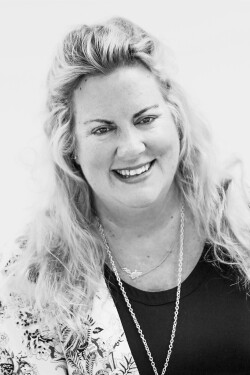 Dr. Susan Pneuman received her Doctorate from the University of Bath, England. She is currently studying in the Vanderbilt Peabody Advocacy Training Program. In 2006 she founded and directed, The Center for Autism and Dyslexia, which is a private school for pre-kindergarten through high school serving both typical and special needs students in Findlay, Ohio. In ten years, the school grew in capacity from 1 student to over 200 students and 2 locations. After making the move to Nashville and joining Otter Creek, Dr. Pneuman knew she wanted to immediately find ways to serve people with special needs in her church and community. She said, "My hope, through the Special Needs Ministry, is to build on our great foundation of "stories" so that Otter Creek can enable everyone of all abilities to participate fully in their own family, the OC church family, in the community beyond and be able to share their gifts from Jesus with the greater community."
Many people have already become acquainted with her because she has visited them at home or school. We are so thankful that she has volunteered to direct the Special Needs Ministry here at Otter Creek! We are thrilled to have her passion and expertise to guide us as a church in our goal to make Jesus accessible to everyone.