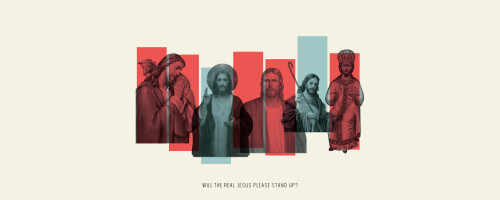 My teaching series through Easter is Will the Real Jesus Please Stand Up? I'm going to guide our church through my favorite Gospel--the Jesus Story in Luke. (Listen HERE)
Some people think the gospels are like children, you can't have a favorite. I say "no way!" Since my sophomore year in college, Luke's presentation of Jesus has spoken to me over and over about Jesus' life, courage, passion for truth, care for the vulnerable, and love for God. I want to invite you to read/wrestle/study ahead the different passages in Luke I will be teaching from.
You might use these Jesus stories in your personal study, life groups, accountability groups, etc. I've found that disciplined engagement with the gospels is part of how I stay connected to the Spirit. IF you want to do additional reading this is the best practical/simple guide to Luke's gospel I know of.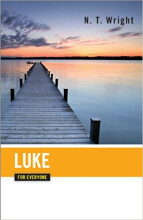 As you read ahead in Luke, ask yourself these questions: what is this passage about? What is this passage saying? If this story is true, how would it change me from the inside out? What is strange or confusing? What's powerful in this passage?
Here's the weekly reading schedule for those who desire to do so:

January 14 Luke 1:1-4 The Center of Faith (Will the Real Jesus Please Stand Up?)
January 21 Luke 3-4 Water and Wilderness
January 28 Luke 1-2; 5; 8:1-3 Entourage (the men and women who followed Jesus)

Feb 4 OCYG Sunday (TBD led by our marvelous student ministry)
February 11 Luke 9-10 (The Mission of the Good Samaritan)
February 18 Luke 10:38-42; 12:22-34 (Baby Dedication) The Main Thing
February 25 Luke 15:1-32 Prodigal God--The Mission of God

March 4 Luke 9:10-20; 14:7-24 You Are Who You Eat With
March 11 Luke 12:13-21;16:19-31; 18:18-30; 19:1-10 The Rich Man & Lazarus
March 18 Luke 21:5-28 You Keep Talking About the End of the World
March 25 Luke 22-23 Palm Sunday (Christus Victor)
April 1 Luke 24:1-53 Easter Sunday April Fool's--The Road to Emmaus
As you are reading the passages ahead, feel empowered to email me questions you might have about the gospel of Luke. It is a rich feast and I'm excited to share it with you!
P.S. Financial giving was strong Jan. 7--I would love to see us get off to a strong start financially as we get closer to retiring our debt. We were encouraged how many people responded financially after this teaching challenge in November.
Grace and Peace,
Josh Graves