One of our weekly goals in OC Kids is to keep your children safe while creating a welcoming and fun environment to learn about Jesus. Watch the video above to see what changes are in store starting June 3rd.
Birthday Sunday:
It's time to register for June's Birthday Sunday! Please let us know which Otter Creek Service your birthday child will be attending! REGISTER


Upcoming High 5 Events:
June 5th: REGISTER
OC GYM | 8:00 - 10:00 pm | $12


All-Together Worship:
All children older than nursery worship will accompany their parents to the sanctuary both services. Age appropriate activity sheets will be available at the Welcome Center if you would like one for your child.
July 29 – 5th Sunday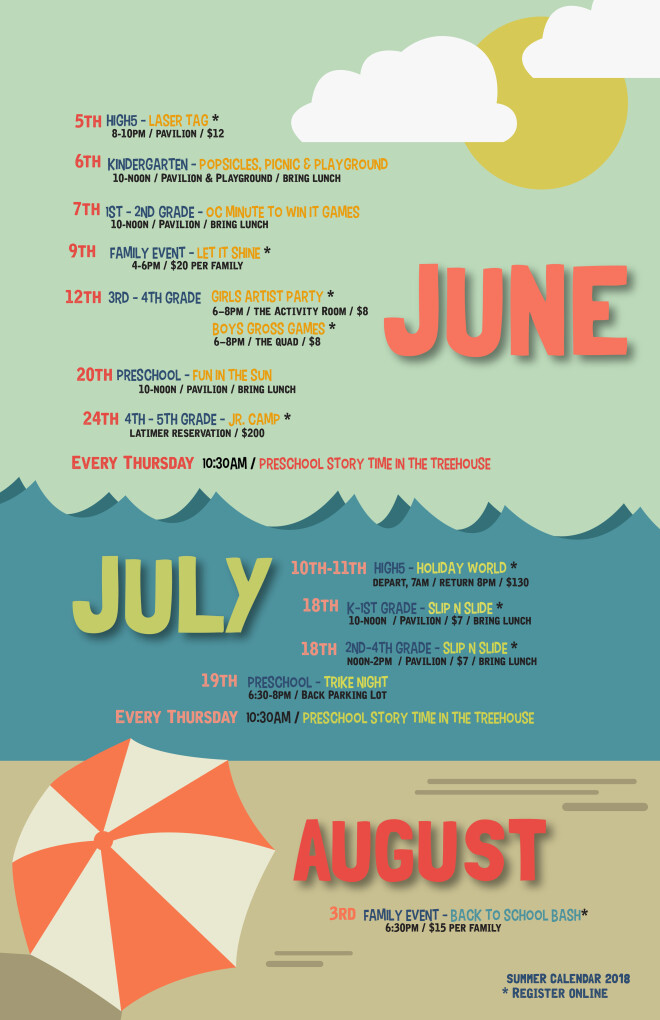 Registrations Here:
JUNE
JULY
AUGUST
Children's Classes:
Sunday and Wednesday classroom assignments: HERE