One of our weekly goals in OC Kids is to keep your children safe while creating a welcoming and fun environment to learn about Jesus. Watch the video above to see what changes are in store starting June 3rd.
August Birthday Sunday:
Children with August birthdays will receive a birthday blessing in worship services on August 5th! REGISTER your child for which service they will attend!
All-Together Worship:
On 5th Sundays we invite you to "All-Together" worship in the sanctuary (all children older than nursery worship will accompany their parents to the sanctuary both services). We feel it is important to have opportunities for you to worship together as a family! We try to design worship on 5th Sundays keeping in mind that the younger ones will be attending. There will also be OCKids activity sheets you can pick up from the cabinet near the Gathering Room doors to go along with the worship that day.
Next All-Together Worship is July 29th.

OCKids SUMMER CALENDAR:

**Please note that Let it Shine has been moved from June 9th to July 14th.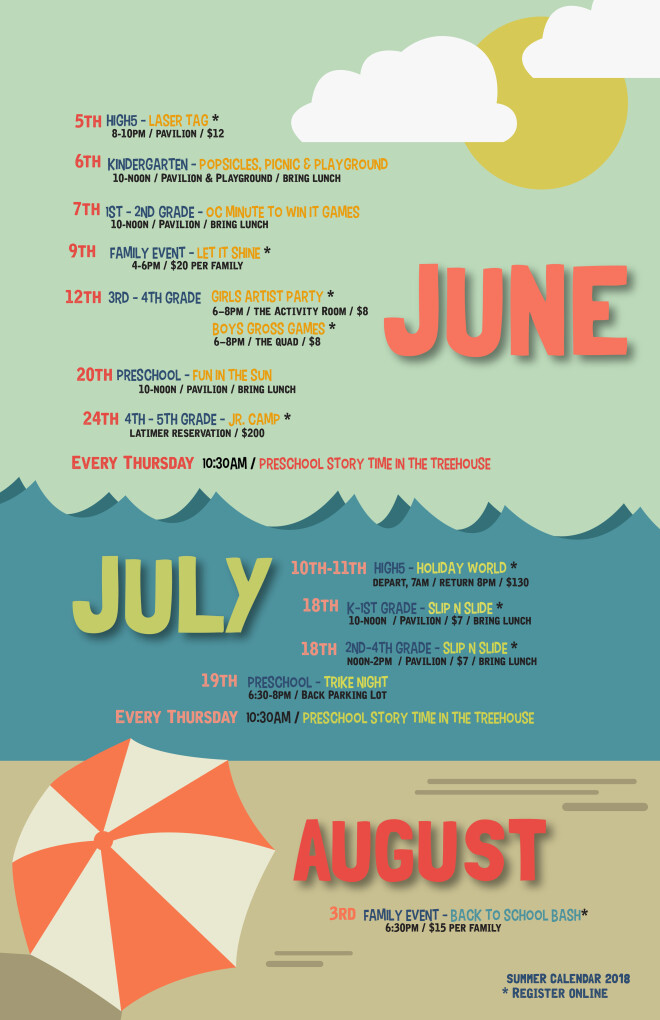 Registrations Here:
JULY
AUGUST