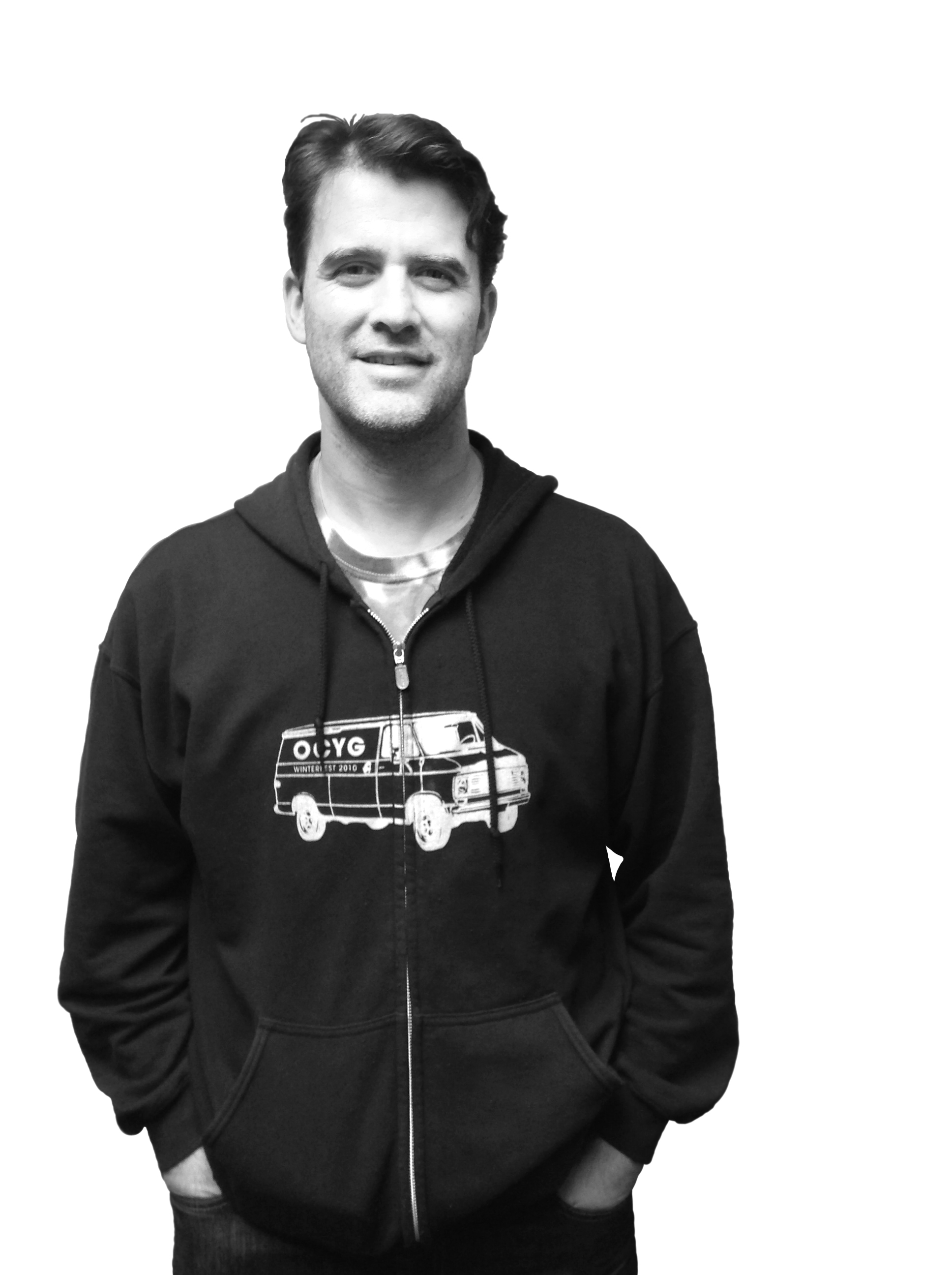 David Rubio
Director of Student Ministries
High School Youth Minister
In May of 2009, after 14 years of hands-on ministry to teens and families, David Rubio began a transition out of youth ministry and into preaching & pastoral care at Otter Creek. It wasn't long, however, before God stepped in, turned him around and sent him right back to his first love: Teens! Since then, David has celebrated a clarity of calling and passion for his job that he dreams for every student at Otter Creek.
As Otter Creek's Director of Student Ministries, David's first role is to dream big. As the vision caster for the ministry, he works closely with the rest of the OCYG ministry team to constantly ask the big questions: Where are we heading? Why do we do things THAT way? Is it possible we can do better? Where are the holes and how can we plug them? What if we tried THIS?! Creative leadership for the OCYG is one of David's main tasks.
In addition, he also works closely with all OCYG adult volunteers to equip and inspire the kind of ministry multiplication that is required in a growing youth ministry. Finally, as Director of Student Ministries, David relishes the advisory role he gets to play in the lives of OCYG parents. After almost 18 years in youth ministry AND now experiencing the thrill of having two of his own kids in the OCYG, David is enjoying more than ever the opportunities to teach, encourage & counsel parents as they experience the adventure of parenting teens!
Last, but not least, as student ministry director, David gets a chance to interact with both High School and Middle School students on a regular basis as well. Whether he's helping lead a mission trip, driving the bus for a service project, teaching a Sunday morning class, catching a midnight movie or helping organize another "never before/never again" game of kickball at the Fall Retreat, there is nothing that brings David's heart more joy than watching teenagers experience God together in ways that will help them grow up into the men & women that God created them to be.
---
---

David Knox
Middle School Minister
Being with middle schoolers is life-giving for David Knox. Watching middle schoolers adjust to the world around them is an amazing experience.
Middle school students are answering those huge questions like, "Who am I?" and "Where do I belong?" and "What makes me unique?" Other than newborns, no other age group in all of church is changing as rapidly as these students are.
It is so important for these students to have a place to belong and a safe place to discover both God and themselves as their emotions, body, spirits, and attitudes change so swiftly. David loves being in the middle of that kind of unique experience, helping students figure out what makes them unique and what makes the God they serve so relevant to their lives.
---
Merritt Rowe
Youth Ministry Assistant
Merritt joined the church staff and began working with the Youth Ministry in 2011. She assists the Youth Ministries with David Rubio, David Knox and coordinates the efforts of the youth interns. Merritt and her family joined Otter Creek in 2004.