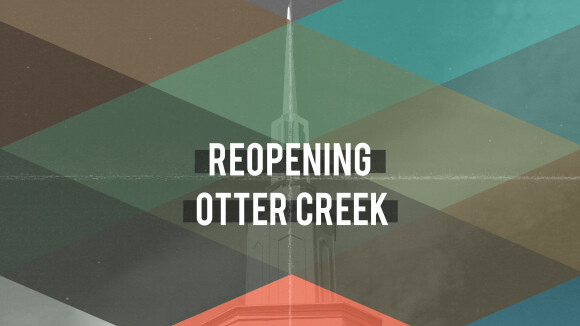 (Latest Communication: June 4, 2020)
---
Otter Creek Family,
A couple of weeks ago, the Reopening OC Team asked you to complete a survey on the assembly reopening process. I am eager to share some of these results with you and give you an update on our reopening timeline. The survey had 463 respondents and some of the highlights included:
19% of respondents are ready to meet right now

62% of respondents think it's a little early and are not quite ready to meet just yet

17% of respondents feel they will not attend assembly for a long time

2% are unsure
This information supports the discussions and recommendations of the team as we plan our first meeting assembly. With that in mind, below is our schedule of reopening:
June 7

OC at Home Together

June 14

OC at Home Together

June 21

OC at Home Together

June 28

OC at Home Together and OC Drive Thru to experience various OC ministries

July 5

Trial Worship Assembly for OC Leadership Groups

July 12

Assemblies in the sanctuary under some very specific conditions
We want to encourage you to participate in the Live Stream worship small group gatherings in homes over the next few weeks. If you're able to host or looking for a place to gather, please fill out this form. This way of being OC at Home Together will be a beautiful way to live out our shared community during this challenging season.
You will hear more about our OC Drive Thru event and July's worship gatherings in the sanctuary soon. We are excited to be moving towards physically reuniting the OC family!
For the Reopening OC Team,
Larry Burkhart