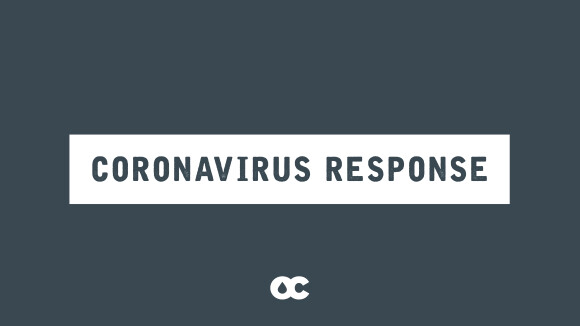 We are continuing to closely monitor the situation with the Coronavirus (COVID-19) outbreak.
(Latest Update: April 3, 2020)
---
We have suspended gatherings at 409 Franklin Road until the situation changes with the coronavirus (COVID-19). We will keep this webpage updated regarding any change of plans.
Join us on our Facebook page for our online worship services each Sunday morning at 8:40 and 11:00. It's powerful to know we are lifting our voices together all across Middle TN (and even the world!).
Beyond our Sunday morning worship services, our ministry staff is working hard to provide opportunities for spiritual growth and continued interaction within our faith community. Check out the Top Ways for the OC Family to be Together (While Staying 6 Feet Apart).
We also want to continue to be a people who love and serve each other and the world. If you have a need that you would like your OC family to know about, or if you want to help others who are impacted, let us know! You can do so by clicking the "I Can Help" or "I Need Help" buttons at the right side of this page.
Remember that we serve a God who is victorious in all things. Do not fear.