Dawn Crisler
Children's Elementary Director

615-373-1782
Dawn and her husband, Brad, came to Otter Creek in 2005 with their two daughters, Audra and Carmen. She has volunteered in the Children's Ministry in several roles and joined the staff in 2013 as the Children's Ministry Assistant. She now oversees the K-5th grade program and is passionate about creating an effective and loving place for children to discover more about God.
---

Zac Smith
Upper Elementary Coordinator

615-373-1782
Zac joined the Children's Ministry Team, in September 2015, as the Upper Elementary Coordinator. A Nashville native, Zac began attending Otter Creek in 2004. He has always had a heart and passion for serving people. Having served as a volunteer for the Otter Creek Youth Ministry since 2004, Zac has a gift for empowering students to embrace the importance of the life and ministry of Jesus through relationships.
---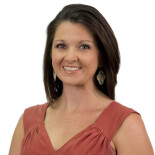 Heather Blankinship
Children's Nursery Coordinator

615-373-1782
Heather began working with the Children's Ministry in 2011 as Nursery Coordinator. She is responsible for training and equipping Nursery Volunteers for 6 nurseries on Sunday mornings and 2 nurseries on Wednesday nights. She ensures each nursery provides a safe, clean and loving environment for our littlest members. Heather and her husband Michael met while in the Otter Creek Singles group in 2003, and have twin boys Ben & Drew.
---

Katie Lipscomb
Special Events Childcare Coordinator

615-373-1782

Katie is the Special Events Childcare Coordinator for Otter Creek. With the many different events that take place, we are in need of qualified and reliable childcare workers to watch over many precious children. She coordinates the workers and children's activities and assignments for any events held at Otter Creek outside of the Wednesday night and Sunday morning worship times. Katie and her husband Justin have been members at Otter Creek since 2007 and now have two daughters, Harper and Merritt.
---

Kathryn Hutcherson
Children's Ministry Assistant

615-373-1782

Kathryn Hutcherson is married to Paul, who she's known since 2nd grade when they met at Highland church of Christ in Memphis. They have attended Otter Creek since 2015. She is mother to two daughters, Emerson and Allie. Kathryn graduated from Lipscomb University and has previously had a career in marketing. She is a huge Vols fan, an avid reader and loves antiquing.