« Back to Staff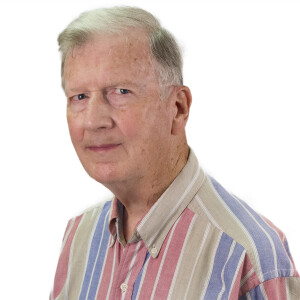 Gail and Fletcher grew up in Nashville, attended public elementary and middle schools, and Lipscomb High School. Both families were members of the Lipscomb/Granny White congregation, but since Fletcher is seven years older they hardly knew each other until they had finished school.
Gail attended ACU and Peabody. She is the former Director of Otter Creek Kindergarten and Principal of Lipscomb Elementary School. She still serves on several boards. Gail loves to teach Bible stories to young children at Otter Creek and the Wayne Reed Center. Fletcher attended Lipscomb University and Duke University. He taught physics at Stetson University and Lipscomb University.
Gail and Fletcher have been married for 47 years. They became members of Otter Creek in 1973, the Sunday after Amy was born. Amy, her husband, Chris Welch, and their four children are members of Otter Creek. Perry, her husband, Paul Rogers, and their three children live in New Orleans, Louisianna and attend the Carrollton Church. Douglas, his wife, Megan, and their two children live in Austin, Texas and attend a satellite church of the Westover congregation.